New energy.
Our mission is to help our clients reduce the environmental footprint of energy use in buildings. We do this by:
Researching and evaluating emerging energy savings and distributed energy opportunities
Developing and analyzing policy and programmatic market transformation mechanisms that help accelerate widespread adoption of those opportunities
Embracing innovation and exploring unconventional strategies to address urgent energy and environmental challenges
Meet the team.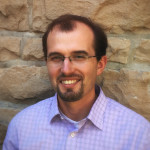 Peter May-Ostendorp, PhD, LEED AP O+M is a Principal and founder of Xergy. For the past decade, he has been investigating emerging energy savings opportunities in buildings. His areas of technical expertise include building energy modeling, advanced control techniques, energy monitoring and management, plug loads, and energy-related analytics and software development. He has authored dozens of publications on controls and end-use efficiency in buildings, and his research has significantly contributed to mandatory efficiency standards and voluntary labeling programs for televisions, computers, lighting, power supplies, and other fast-growing end uses. Past clients include the Natural Resources Defense Council, Natural Resources Canada, the National Rural Electric Cooperative Association, the California Energy Commission, the United States Green Building Council, and Pacific Gas and Electric Company.
Peter is a co-founder of Dartmouth Green Alumni and a member of International Building Performance Simulation Association. When he's not thinking about energy, he enjoys exploring the splendor of the Four Corners with his wife and three children.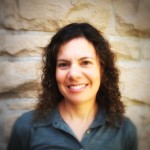 Katherine Dayem, PhD is an Xergy Principal. With more than a decade of experience, she applies her background in scientific research, data acquisition and data analysis to design research methods, collect high quality data, and conduct complex data analysis. Her analytical skills include acquiring, managing, and analyzing large data sets; statistical analysis and technical computing; engineering teardown analysis of consumer electronics and IT equipment; and distilling results into key messages and graphics. She has expertise in a range of consumer electronics and components — including displays, televisions, smart devices, and networked products — and has assisted clients with specification and policy development. When not assessing energy use of various devices, she enjoys testing her own human power in the mountains of Southwest Colorado.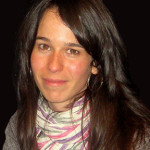 Catherine Mercier, LEED AP is an Xergy Energy Scientist. She has been researching and analyzing energy efficiency opportunities in consumer electronics and IT equipment since 2008. Catherine has managed and supported projects for clients such as Natural Resources Canada, the California Energy Commission's Public Interest Energy Research program, the National Rural Electric Cooperative Association, and the California investor-owned utilities. She excels at market and technical research, data analysis, and economic analysis.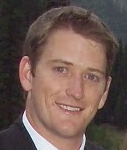 Jason Wagner is an Xergy Consulting Energy Analyst. A mechanical engineer by training, he has been designing, analyzing, and optimizing mechanical systems in the aerospace and automotive industries since 2010, first at Lockheed Martin and then for Daimler Trucks. As an Energy Analyst, Jason helps to implement key components of Xergy's research, including lab instrumentation, engineering analysis, and the development and evaluation of large datasets. He serves as a professional partner with Fort Lewis College's Engineers Without Borders chapter, helping developing communities achieve sanitation and access to clean water. He is the only member of the Xergy team that can call himself a Colorado native.
Advisors and partners.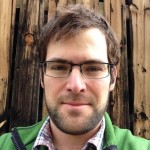 Eric Wanless, LEED AP is an Xergy Principal and Senior Advisor. In his day job, he serves as a Principal at Rocky Mountain Institute where he founded and leads RMI's Sustainable Energy for Economic Development program focused on increasing energy access and driving economic development in sub-Saharan Africa. He has been developing market-driven and regulatory solutions to spur the use of efficiency and renewables as resources since 2003. He has served as an expert energy advisor to senior leadership at Fortune 500 companies the world over through Rocky Mountain Institute, where he manages the Chinese Industrial Sector program. He has also worked with enterprise-level data center owners to improve the sustainability of their facilities. He is the author of numerous publications and has testified extensively at state public utility commissions and the California Energy Commission.
What energizes us?
Our people and yours
The future: ours and the planet's
Joy in what we do
Energy geekdom
Passion for innovation